EXEGY BOOKSTORE is proud to be an Associate of

. When you purchase a book from them by linking through us, we are paid a commission. THANK YOU!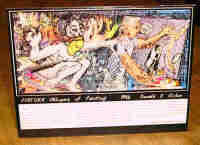 Cesare Ripa said in the 14th century Iconologia that Painting holds her deepest secrets for those best prepared to understand. Knowledge is its own reward.
Amazon.com is a great way to buy beautiful fine art books and videos for your eluctation and enjoyment away from the computer. Buy books for yourself and you will always have a convenient supply of gifts for your friends on the shelfs of your library. Please consider the following suggestions.
---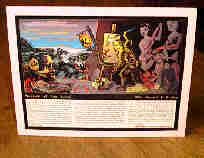 Musashi at the Scroll is based on the life of the deeply inspirational strategist and sword fighter, Miyamoto Musashi. You owe it to yourself to read his incredible biography and own his Book of Five Rings.
---

Skilak Autumn Afternoon was based on visits to an incredible lake on the Kenai Peninsula of Alaska. Sightsee from home by stocking up on great photo books and fiction from ALASKA
---

Judgement of Paris is based on a Greco-Roman myth cycle starring Venus, the Goddess of Love. Learn more about these fascinating mythologies from the modern day sources.
---

Portrait Battle evokes a time that has fired creative imaginations ever since. Expand your collection of art movies by adding the video Lust For Life starring Kirk Douglas as Vincent vanGogh.
Choose one of these fine books to learn more about Vincent, and about the beautiful and exotic paintings of Paul Gauguin.
---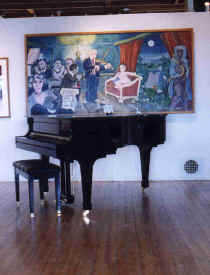 Party for Rousseau 1995 45"x90" oil on hardboard original
The true life characters in Party for Rousseau are well known by those who love the history of art. Learn more about the Banquet Years from the book by the same name, or choose a coffeetable book of Rousseau, Picasso, Braques, or Laurencin paintings. Enjoy them yourself before giving them as gifts to a friend!
---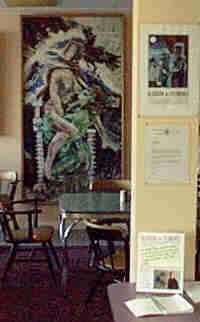 Change of Seasons 1993 90"x45" oil on hardboard original
Change of Seasons was conceived in the spirit of the fantastic Tanith Lee. Indulge yourself in the deliciously opulent and sinister taste of this British authoress' fascinating works.
---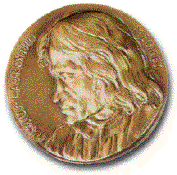 The Director of the FIRENZE BIENNALE is an excellent author and scholar. Find out for yourself about John T Spike.

---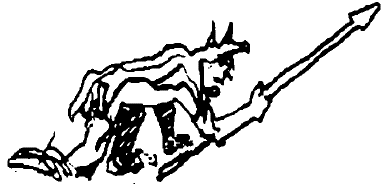 Those interested in the legends of the Native American peoples will enjoy this controversial story book, and nobody can remain unmoved by the magic of Joseph Brucac.
---
Check out what Alaskans are buying and books about Alaska on Exegy.com's ALASKA ART page.
©1999 Donald R Ricker PO BOX 103554 Anchorage AK 99510 907-277-7446 bookstore@exegy.com http://www.exegy.com page update 01/25/01