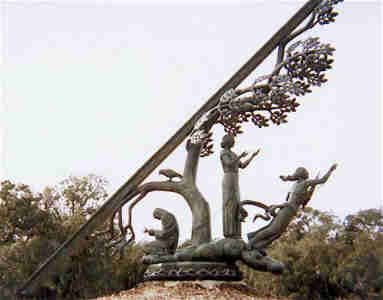 BROOKGREEN GARDEN MUSEUM OF AMERICAN SCULPTURE Paul Manship's Time & the Fates of Man
In December 1998 on holiday, I encountered the fabulous sculpture collection of American masterpieces from which these drawings and photographs were taken. The connoisseur will be richly rewarded by the hours it takes to go through the wonderfully landscaped estate in Murrell Inlet, just south of Myrtle Beach, SC. and now online at Brookgreen.org.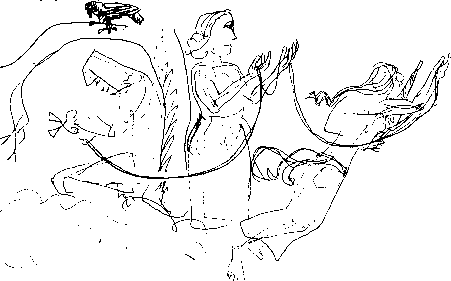 ---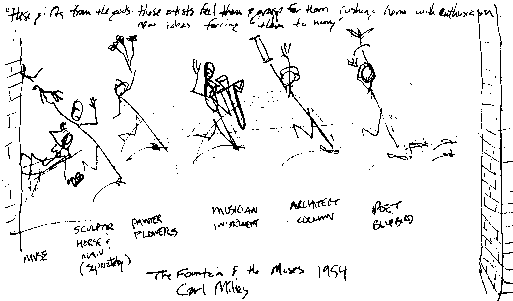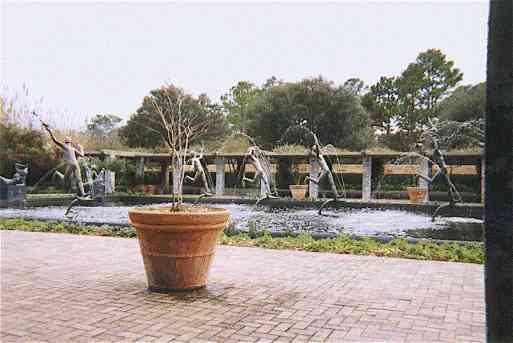 Carl Milles 1954 tour de force sculpture group The Fountain of the Muses was planned and built especially for Brookgreen Gardens. The muses guarded a pool that held magical waters which could inspire creative powers in those who drank of them.
---